Cover design
Our talented artists can produce the cover artwork for your eBook, print edition as well as illustrations and diagrams for the inside of your book.
Prices vary according to the complexity of the design, and this can be anything from a simple composite using stock images to a fully hand-painted artwork.
As a guide, we would be able to make a simple composite cover artwork from £180 including VAT.
When we make a cover for your POD book, we will be able to take the cover design and use that in your eBook at no extra cost.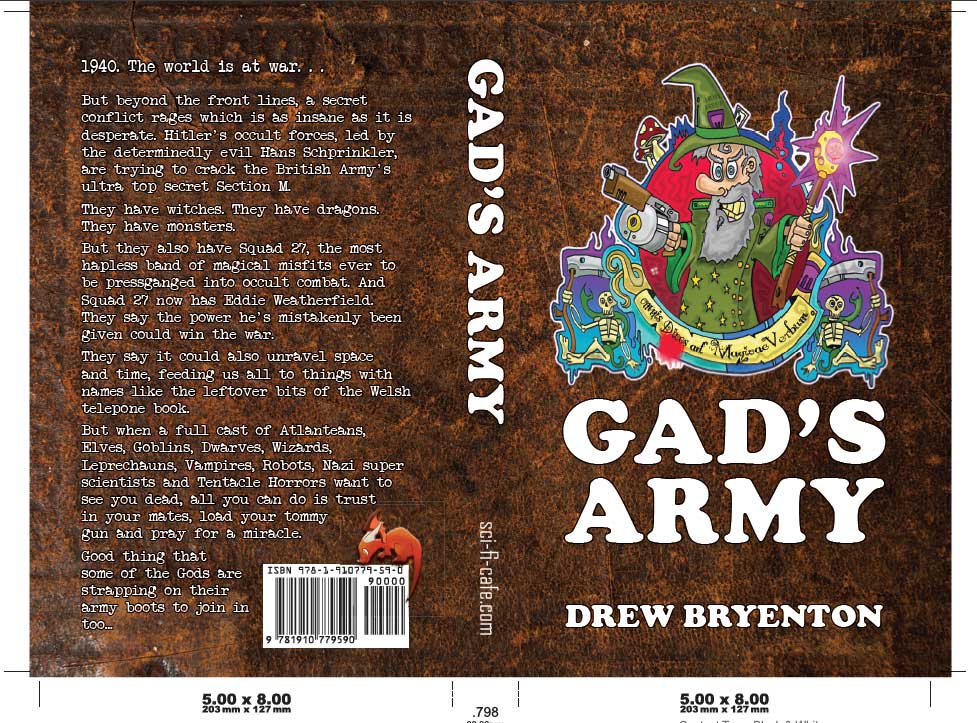 When we design a book cover for print, we make a full wrap-around cover to include the back and spine, the width of which is precisely sized to accomodate the number of pages and paper type in your book.